Free printable card templates for kids; add personalized text, edit and print cards for free
.


Printable card with the Statue of Liberty, night view, light up, fireworks in the background
.

The card makers allow you to add your own title text and personalized message. You can make a birthday card, thank you card, get well soon card, congratulations card or anything you'd like. Add your text, make any changes you'd like to the lettering and layout, and then hit "print".

Print and make envelopes to match this card - follow this link for the USA envelope template. Make a simple white evelope or choose from envelope background images that match this card. Personalize the envelope online, or print a blank envelope and add address labels.

To print the card - when you've made all of your changes, click on the "print" icon at the top left of the card maker. With each card template, you can make a traditional quarter-fold card, or choose the a half-page card option. At the top of the greeting card maker program you'll see several menu options you can use to make these changes.

To personalize the card - You can customize any of the card text by clicking directly on the card. Add a personalized message or delete any text you don't want. As you roll over the top of any text area, you'll see a message control bar. That is a menu that allows you to drag the text around on the template, rotate the card message/title/etc., reduce the font size, or increase the size of the text. In the top menu, there is an option marked 'font'. There are 7 different you can use. By clicking on that, you can scroll through the different options and choose the on that best suits your card purpose. There are cool, cute, plain and formal styles.

If you are looking for a different card, check out some of the other options in this set: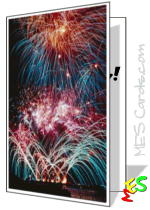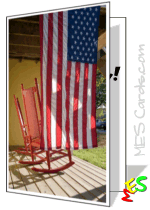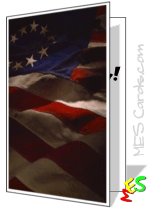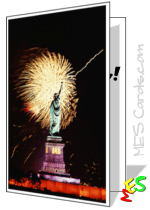 For a look at all available card templates - check out the main page of the site: printable cards. There are 1,000s of cards to choose from. They all use the same program, so you can design any style of card you'd like.