Make printable love cards. Add a personalized message, edit the sample sayings, and print
.


2019 boyfriend cards or girl friend card to print free with hearts, stars, cute swirls, glitter and love
The Valentines Day cards for kids allow you to make printable greeting cards for valentine exchanges, valentines for friends or for a boyfriend or girlfriend. Edit the sample Valentine's Day wording, adjust the card layout if needed, and then hit "print".
How to print and make envelopes - there is a matching envelope for each card template. Choose from cute styles and designs to match this theme or flip through other designs to mix and match. Personalize the envelopes online with names or a short message. Alternatively, you can print the envelope and hand-write for a personal touch.
How to print your card - to print your card, use the 'print' button in the right-hand menu. Each card template has the option of making a full-page card, or a quarter-page card by clicking one or the other in the top gray options menu.
Personalize the card - You can add a personalized Valentine's message by clicking on the sample sayings provided with the template. Add your own thoughts or delete any text you don't want. At the top section of any text area, you'll see a text-field control bar that appears when you roll over it with your mouse. There are options for dragging the text around on the cardand delete any textbox that you don't need. There are many different fonts available with each style. You can scroll through the fonts to find the best option for your card style.
Looking for something different? Here are other card designs from this theme: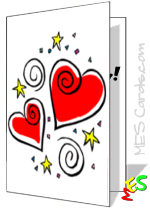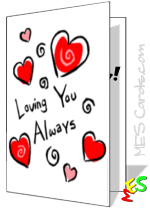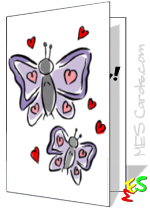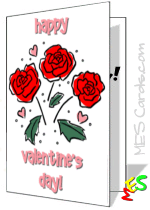 Here are some Valentine's and love theme photo cards that you might like: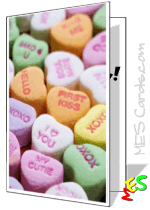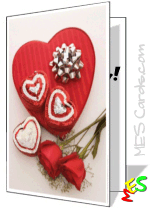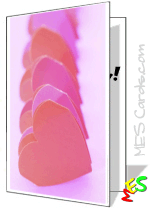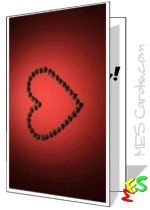 Other card options - There are 1,000s of card templates on this site. Check the main page for a full listing of possible greeting card templates: free printable cards.