Make printable cards for a girlfriend, friend or boyfriend. You can enter a personalized message on the cover and inside the card
.


Free printable 2018 love-theme photo card template with close-up photo of a red rose, rose in bloom, dark red rose photo
Whether you are making a Valentine's Day card or just a card for a boyfriend or girlfriend, this classic red rose will do the trick. Just edit the sample Valentine's Day message to make a card for any occasion.
Print and make matching envelopes - there is a envelope template to print blank or decorative envelopes. Choose from styles and designs to match this theme or just use the default, white option. See that page for more details.
Print your card - when you are ready to print your card, you can click the 'print' icon in the top left corner of the program. Each card is set up to make a full-page card, or a quarter-page card (the default setting) by clicking one or the other in the top gray options menu.
Personalize your card - Each template has a text field you can use to write on the cover of the card. Click on the cover and you'll see the curser. Just start typing and you can make these into birthday cards or cards for any special occasion. You can edit the sample sayings that come with the card by clicking on the text and writing over it. To make layout changes, there is a text-field control bar that appears when you roll over the top of any text field. There are options for dragging the text around on the card, rotating your wording, and adjusting the font size. There are 7 fonts available with each style. You can click through the fonts to find the best option for your style of greeting card.
Looking for something different? Here are other card designs from this theme: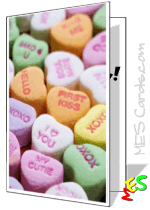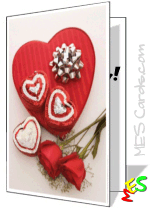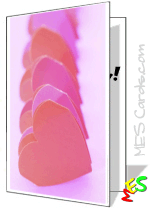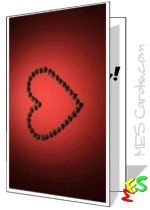 Here are some Valentine's templates that you can upload your own photos to and print: