Make your own printable football cards, add personalized text, edit and print for free
.


Football photo card cover with football helmet, classic, black and white, space for personalized message on the cover
.

The card makers allow you to add your own title text and personalized message. You can make a birthday card, thank you card, get well soon card, congratulations card or anything you'd like. Add your text, make any changes you'd like to the lettering and layout, and then hit "print".

Printing photo design football envelopes for this card - there is a matching envelope maker. Make a simple white evelope or choose from football border styles that match your choice of card. Personalize the football stationery sets online, or print and add your own ideas afterward.

Football card printing guide - You can preview all changes in real time online. When you like the layou and how the card looks, click the "print" button at the top to start the printing process. Each card has two layout styles - small folding card templates or half-page. At the top of the greeting card makers there is a clickable option labeled 'half-fold' that you can use to toggle between the two.

How to add a personalized football message - You can edit the sample birthday card wording to anything you'd like. Add a professional football tag-line, game day party invitation wording, a famous quote from a college or professional coach or delete everything to make blank cards for kids to print and make at home. Mouse over any text field on the template and you'll see a control bar for adjusting the text position on the card, rotating, changing the size, and enlarging the message. Drag the text around to get it centered or turn the message for a fun styling. You can scroll through 7 font styles to creat the perfect printable football card for coaches, assistant coaches, players, family, or friends.

There are 16 football designs in all., some for kids and some for adults. Here are a few of the other football templates you can print: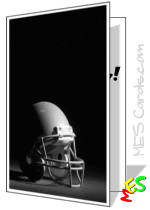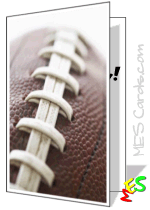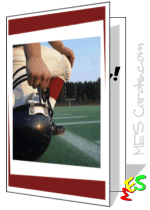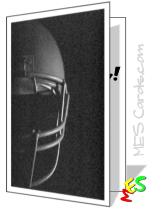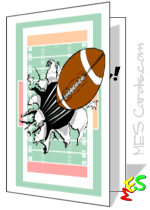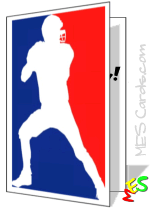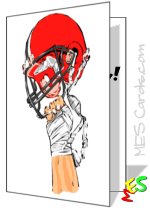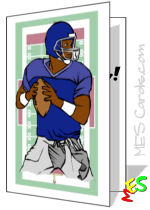 Other cards to print - There are 1,000s of templates available. See the main page for a full listing: free printable cards.